One of the most effective way to establish trust and develop a meaningful relationship with your customers is through our content marketing services.
Unlike traditional forms of advertising, content marketing is not about chasing consumers and selling them a product. The aim is to attract the consumer to you through the creation and online distribution of content such as blogs, articles, videos and social media posts that will engage, entertain and educate. In this way, you are guaranteed to enhance the reputation of your brand, increase customer loyalty and develop a closer relationship with the consumer.
Why do I need an agency?
Although good content seems effortless and natural, to produce and distribute it effectively is a time-consuming process that requires a range of skills and a great deal of technical knowledge. For the vast majority of companies, it is much more economical to outsource this work than to recruit and train an in-house team.
Why Executive Digital?

Executive Digital is a leader in providing content marketing in Dubai. Years of experience across multiple industries in America and Europe as well as Dubai UAE, has given us the know-how to produce strategies that will bring concrete benefits to any company, regardless of whether they are a large multinational or a family-owned SME.
While we are the experts in content marketing, we recognize that you are the expert on your brand and company values. We talk to our clients in-depth, not only about their marketing needs and goals but also their company vision, philosophy, and culture and then develop digital strategies to help them grow their business.
Content marketing is an investment that produces compound value for your company. Your return on investment grows in line with your online reputation. Although it might take a few months to start showing results, good content marketing is guaranteed to pay for itself many times over. Executive Digital is a premier content marketing agency in Dubai so contact us today to discuss all your content marketing needs.
Combine this with clear, transparent reporting and it is easy to see why we are a leading content marketing agency in Dubai so contact us today to discuss your needs.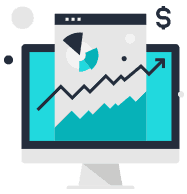 Dubai
Programmatic
Learn More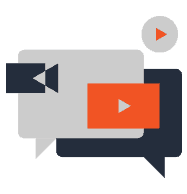 Dubai Visual
Production
Learn More